JOIN OUR BELOVED UNIVERSITY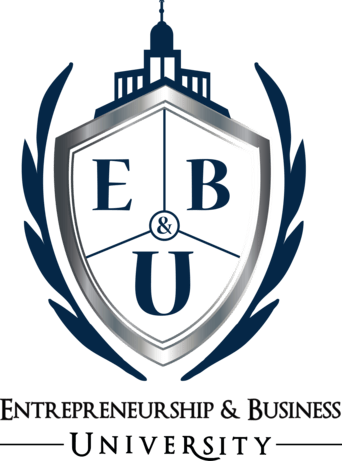 EBU sets out a new vision for the University that raises the aspiration and ambition of learning online to be an international university with a reputation for academic excellence.
The main objective of the university is to provide high quality, comprehensive educational and training opportunities that are compatible to changing needs of the students. Through its academic programs, the university prepares its students for the challenges of our world to meet the ask of a rapidly changing world.
We believe in online training and distance learning, that's why our vision based on giving the opportunities to all people who want to work or develop their own business, or for employees who need to go forward in their career paths.
EBU provides online MBA, and also multiple diplomas in management and business, to support your opportunities for success in working life, and to prepare our students for turning their ideas to real projects on the ground.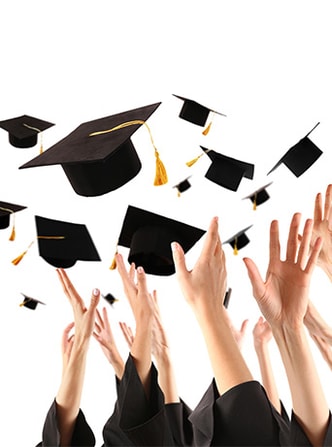 In the last 20 years, the Internet has grown from being nearly non-existent into the largest, most accessible database of information ever created. It has changed the way people communicate, shop, socialize, do business and think about knowledge and learning. Much more than just a new twist on distance learning, online schooling is changing the face of traditional classrooms and making education more accessible than ever before.
ADVANTAGES OF ONLINE LEARNING
1. You can learn whatever you want!
You can pick the program of your dreams in traditional education, too, but that would involve traveling away from home, living in a completely unknown city, and struggling in an extremely competitive learning environment. With online education, you can take any program or course present in traditional four-year universities.
2. Comfort.
Forget about attending classes for hours, sitting in an uncomfortable chair, and suffering from back pain by the end of the day. You will not be bound to physical class session when you opt for online education. All lectures and needed materials are provided via online platforms, so you'll easily access them from the comfort of your home. You will not take public transport to get to campus, you won't have to spend money on gas for your car, you won't have to get up early to get dressed for class… the list of conveniences goes on and on.
3. Online courses look great on a resume.
It doesn't matter where your career stands at this moment; an online program will always look good on your resume. It will show potential employers that you're committed to learning and you're eager to obtain more knowledge and new skills. Hiring managers don't see online degrees as inferior to traditional ones. A degree is a degree. If you obtain an online degree from a prestigious university, you'll boost your career with the speed of light. You will certainly become a better candidate for a job promotion, and your resume will look much better when you apply for new positions.
4. Lower costs.
The fact that online programs are cheaper when compared to the ones held in a traditional campus setting is enough to convince you to consider them.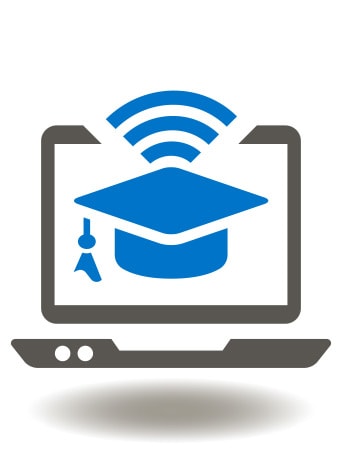 We provide high quality, comprehensive educational and training opportunities, through academic programs which are: online MBA and other various diplomas.
Our online MBA is an innovative accelerated program that creates exceptional career advancement by combining best practices, deep knowledge and theories.
Students will enjoy web-based Full access to the benefits of EBU and accredited certificate.
Our goal here is to develop action-oriented managers with the leadership qualities and global orientation required for success in today's business environment.
with regard to our diplomas, we offer a range of accredited certificates in a number of specialized diplomas such as: Project Management Diploma, Real Estate Marketing Diploma, Customer Service Diploma, Accounting Diploma, Human Resources Diploma, Sales Diploma, Marketing Diploma, Administrative Sciences Diploma, "E- Marketing" Diploma, Supply Chain Diploma, and Entrepreneurship Diploma.
By the end of each diploma, you will receive a certified certificate from "EBU" university.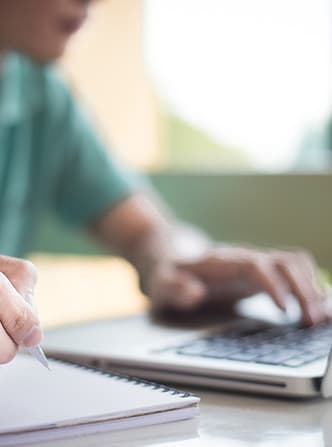 HOW ONLINE LEARNING HELPS YOU IN ENHANCING YOUR CAREER?!
Without better education, there won't be any advanced career… Diana Searles knew that well!
After 17 years of working in the finance industry, and with a senior loan support specialist position, Diana has a secure employment…
But, without a bachelor's degree, she recognized that she had a limited advanced opportunities.
Diana Searles had a huge problem, Her associate degree had taken seven years to complete at a traditional college & she wanted to finish her bachelor's degree in less time…
At the same time, she didn't want to quit her job in PNC bank to achieve her goal.
So, Diana decided to achieve her goal through an online program in the University of Phoenix, USA online university.
The main advantage of the online program for Diana, is that it gave her the opportunity to study human services management course on her own terms, She also confirmed that she had appreciated the ability of scheduling the study times around her work shifts.
Now, Diana completed her bachelor's degree in human service management, and she has the faith that this degree will help her in establishing her finance career into the next level.
The story of Diana Searles want to show us one of the powers of online learning, as it gives the students the ability to improve themselves, with the ways that can suit with their other responsibilities.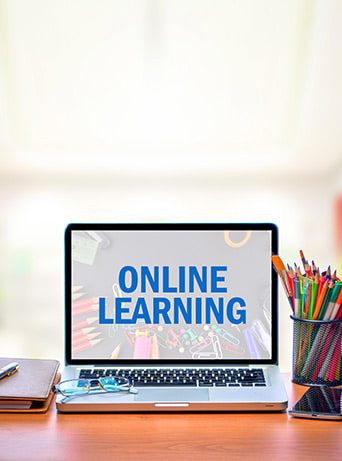 From a seven-year prison term into planning to continue MBA… how the online learning changed matt Traynor's life?!
When we make an in-depth research for the beauty that online learning programs have, we'll find that it always wants to change people's lives.
Matt Traynor is one of the people whom the online learning plays a great role in changing his live.
As after completing his associate degree in 2001, then enrolling in the social work program at the University of Iowa, Matt made a huge mistake, which resulted in a seven-year prison term for him, in 2003.
Many people thought that Matt's life was ended, but Matt and his advisor in Continuing Education, Dian Gottlob, had another opinion.
while being in prison, Matt transferred to the online BAS program in Iowa University and was able to complete courses by guided independent study.
After his release in 2010, and while completing his degree, Matt worked full-time as a Registration Specialist in the Emergency Room of St. Luke's Hospital in Cedar Rapids.
Then, Matt completed his summer internship at Frank Magid Associates, a marketing research firm, where he confirmed that he found himself "in marketing field".
From a seven-year prison term into planning to continue MBA, Matt Traynor didn't only change his career, but also changed his social life, and that what Joe George, an instructor in the UI Entrepreneurial Management program confirmed.
"George" said: "Matt was clearly one of the most engaged and conscientious students I've ever taught. I'm sure he will be a success in life and be a role model for many".
Matt's story shows us how to get your life back on track, by having the ambition, the right guide and the online learning programs.